Hi,
Wan Mei
found the aforementioned vid clip download links and this screen capture:
Click to enlarge: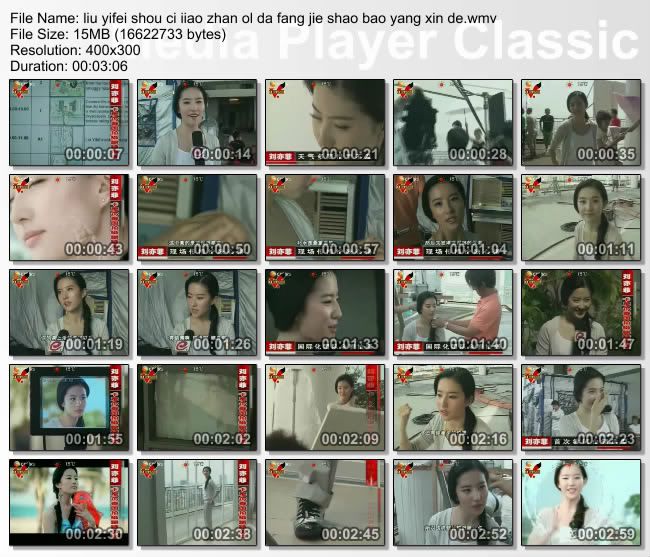 "Video Clip download links:
www.mediafire.com/?wp2y11drpsb
www.sendspace.com/file/2du1oz
Thanks to choongkop for conversion and upload as usual, "
Khob Kun Krub
" :D
Source
: CETV3 (original broadcast), Sohu.com (original conversion to FLV), choongkop (conversion from FLV and reupload)
Interesting facts
:
While it was really hot and sunny during the shooting, it also rain at times
The only sun and UV protection used by Yifei during the filming is the very same product she is promoting :D
For those who unfamiliar with the term "OL" spoken by Yifei, it mean "Office Lady" (Japanese: Ōeru). Yifei is referring to her character in the AD and how the product is indeed suitable for the professional female office workers."
Thanks again to
choongkop
and
Wan Mei
for the interesting facts as well!!