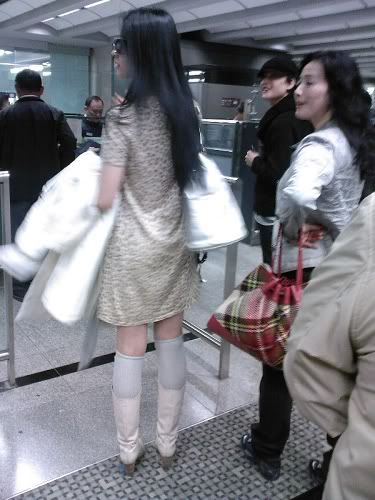 Hi,
Wan Mei
of Crystallized found a candid photo
taken
by a blogger (a "Mrs. Lucia") of Crystal Liu Yifei and her mom. "Mrs. Lucia" is of the opinion that Crystal Liu Yi Fei "is going to Hong Kong for work-related activities."
Excerpt of
Wan Mei
's comments:
This photo is made by a blogger for the same flight, "Mrs. Lucia". She took the photo as Yifei is waiting directly in front of her on the immigration (passport) control line.

This QQ blog entry is made by "Lucia" on 2008-12-24 14:24:20

Source: Lucia's blog at http://user.qzone.qq.com/279333191/blog/1230099860
Thanks
Wan Mei
!